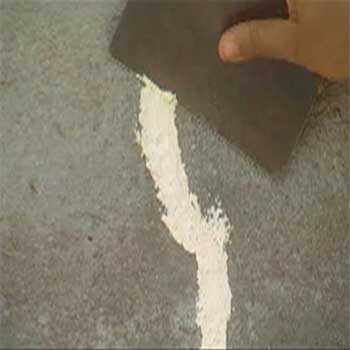 CRACK SEALER
Single Pack Putty for filling Cracks into Plastered Surfaces due to its crack bridging ability,excellent bonding to the surface & durability.
It is made from finely graded fillers,light fast pigments,weather durable Acrylic Emulsion Polymer & additives.
Flexibility : Easily applicable,highly Flexible Sealer to fill Cracks.
Bonding : High adhesion to Cementitous Surface.
Tinting : Compatible with all water based Tinters.
PRIME MAST
Is an universal primer for all waterproofing membranes, anti-slip coating, paints and coatings. It has excellent bonding properties to most substrates and assists in the prevention of water vapour transmission from the substrate there by minimising the risk of bubbles forming underneath membranes.
As a sealer, prime mast exhibits excellent primary waterproofing and sealing properties and enhances the waterproofing performance of subsequent membrances and coatings.
PRIME MAST acts as a primer for interior and exterior walls before the application of RHINA COAT and ROOF COAT.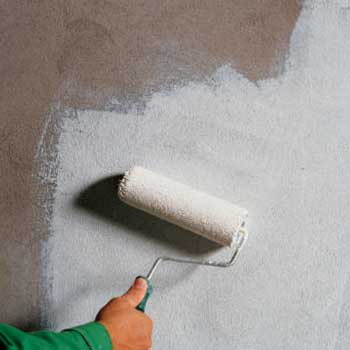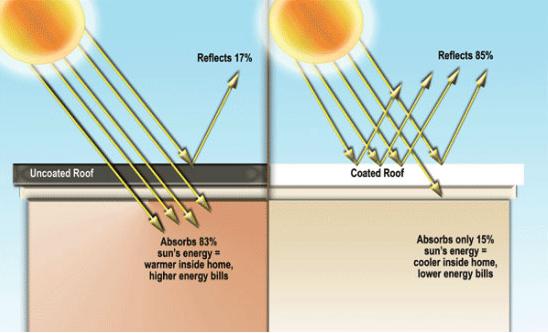 HEAT GUARD
Heat reducing & 'Energy Saving' elastomeric coating composed of acrylic emulsion,polymers,microspheres.
It is used as a heat insulating & waterproof coating on building rooftops & exterior walls because it helps in reducing power consumption substantially by reducing the load on air-conditioners.
Heat guard contains advanced material of 'Hollow Micro spheres based on Borosilicate Glass as microbubbles' having remarkable 'Heat Insulation' property.<br/.
Heat Insulation : Reduces the conductivity of heat from exterior to interior.
U V : Resistance to UV and protects coating from damage and reduces heat conductivity.
Microbial resistant : Resistance to algae and fungus growth results into lesser maintenance.
Toxicity : Non-Toxic & water based system.
Waterproofing : Excellent waterproofing increases the durability.
RHINA COAT
Waterproofing and protective coating for exterior wall buildings having superior crack bridging and weather durability properties.
Major contents of rhinacoat are high quality pure Acrylic polymer, finely selected fillers and weather durable pigments.
Features and Benefits :
Film thickness – Double than normal paint providing crack bridging abilities and resistance to movement of structures.
Elasticity – Endures stress due to expansion and contraction of structure.
Flexibility – Covers cracks up to 0.5mm deep and prevents water penetration.
Anti Fungal- Prvention against growth of microorganisms.
UV resistant- Long life coating due to resistances to UV (sun light).
Easy Application- can be applied by brush,roller or spray.ready to use without dilution and hence forms desired film thickness.
Breathability- Forms a breathable membrane.
Low dirt pickup- surface can be easily cleaned and hence maintains aesthetic looks of building.
For cracks upto 2mm,initially fill the cracks with crack sealer and then apply a coat of prime mast primer. Allow the surface to dry for 4 to 5 hours. Apply 2 coats of rhina coat without any dilution. Allow the coated surface to air cure.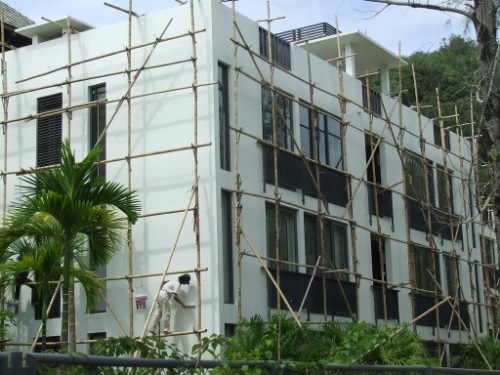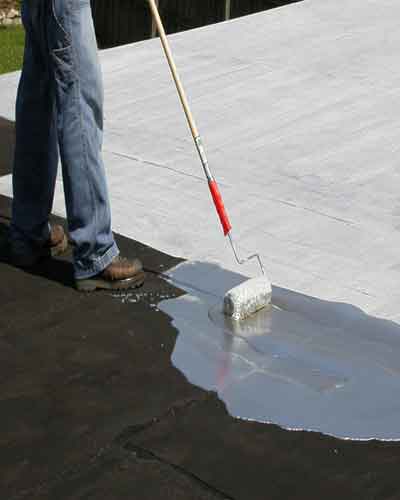 ROOF COAT
High performance liquid terrace water proofing system,specifically for all types of building roofs containing highly elastic and robust acrylic polymers. Other special contents are suitably selected and graded fillers,lightfast and weather durable pigments and microfiber. It offers a 2 to 3 layer structure with coats in dissimilar colours safeguarding proper build-up of the viscosity, making it one of the most dependable waterproofing systems.
Features and benefits:
Crack bridging upto 2mm width.
Higher tensile strength and elongation
Can be easily applied by brush and roller
Breathable coating
Resistance to UV and weather condition
Ready to use-no dilution is required hence ensures desired film thickness built up without affecting performance.
Intially fill the cracks with SBR bond coat modified mortar.Apply a coat of prime mast primer.Allow the surface to dry.Then apply Roof coat without any dilution.
SBR BOND COAT
SBR based liquid useful as an additive for concrete or mortars in repair or waterproofing applications. It acts as a protective coating to rebars and cementitious substrates. It also serves as a bond coat to repair RCC members. Helps in waterproofing of terrace, chajjas, toilets, slopping, RCC roofs, masonry walls, etc.
Features and benefits:
Easy to use by brush, white liquid.
Suitable for repairing of RCC beams,columns, slabs and RCC members.
Effective bonding agent between old and new concrete surfaces.
Useful as cement modifier.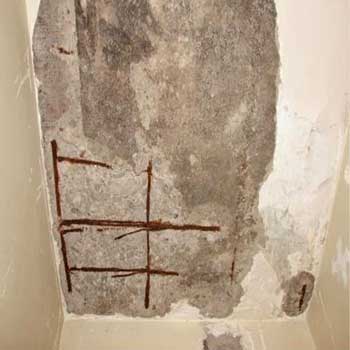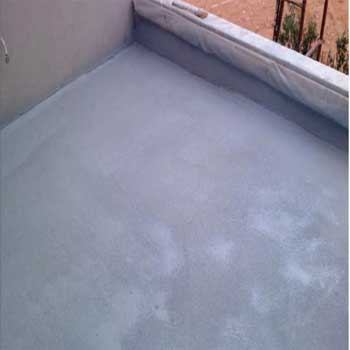 CHEM COAT 2K
It is two component cementitious and acrylic coating containing finely selected and graded aggregates, acrylic emulsion polymer as binder, high quality Portland cements and additives.
It acts as a protective coating to cement concrete structures. Typical application areas includes swimming pools, water tanks,retaining walls, submerged tunnels, sumps, bridges and high water retaining areas.
It has high bonding strength and forms an elastomeric and waterproofing coating over the substrate on curing .
Features and benefits:
Water permeability – High resistance to water ingress into the substrate.
Flexibility – Provides a highly flexible crack bridging coating.
High Adhesion – Adheres to concrete and natural stones.
Slip Resistance – provides slip resistant coating.